The Med-Tech industry is continuously evolving, driven by technological innovation and new medical needs.
Creanova is focused on the design, development, and contract manufacturing of non-invasive and non-implantable innovative medical devices, so the future development of this kind of medical device is significant to us.
In order to keep relevance to this market, Creanova is therefore constantly monitoring the trends in the industry for such devices.
What trends should we expect in the Med-Tech industry in the future?
Technological advances increase the number of medical devices on the market and expand their role in healthcare.
Since the advent of COVID-19, the demand for medical supplies, in-vitro diagnostic instruments, and respiratory care devices has increased dramatically.
The increasing demand for medical devices is confirmed by the expected annual growth rate of the global medical device technology market from 2020 to 2025: 5.6%.
At the same time, there is an ongoing trend of western companies reshoring the design, development, and contract manufacturing activities of medical devices from the far east to more local areas.
Creanova's response to these trends has been to increase its capacity both for design and development activities in Italy as well as investing in space and equipment for its contract manufacturing site in Serbia.
Below are some of the top challenges and trends we expect in the near future for the Med-Tech industry:
Supply chain challenges will continue throughout 2022
Further growth of the wearable device market
Further increasing number of startups in the med-tech industry
Integration of Artificial Intelligence (AI) and Internet of Medical Things (IoMT)
1. Supply chain challenges will continue throughout 2022
In the aftermath of the Covid / 19 pandemic, the medical device supply chain industry is facing an emerging list of challenges.
From the shortage of raw materials used for manufacturing medical equipment to missing commodities that are essential for the medical device supply chain industry, the burden that the supply chain is currently facing might be greater than ever.
The accumulated challenges are putting pressure on the supply chain itself.
The management of the Med-Tech companies will face some important decisions to make in terms of planning, considering the current supply chain issues, also leveraging predictive analytics.
Their decisions will be essential in finally easing the pressure from the medical device supply chain and key to (re-)construct a stable and reliable supply chain.
Medical device contract manufacturers will have to contribute too, focusing on finding new, innovative solutions to these problems; in the current environment, proactive supply chain solutions will be a top priority for medical device manufacturers.
Making plans around severely extended lead times, identifying replacement parts, and even redesigning parts of the devices to accommodate for supply availability – all of this require better visibility and agility.
It's crucial to be able to quickly determine what parts are at greatest risk and pivot where possible to guarantee the necessary supply to get vital healthcare devices to the people whose lives depend on these products.  
2. Further growth of wearable devices
Wearable technology provides cost-effective and non-invasive assessment tools, as well as a more tailored approach to disease management.
The most successful wearable devices on the market right now are smartwatches and health and fitness trackers.
A wearable medical device is giving a great opportunity to diagnose, monitor the disease, and, possibly, alleviate some of the symptoms.
This market is expected to grow rapidly and is still far from reaching its saturation point.
Therefore, Creanova, continues to invest in wearable projects as it has done over the past years, developing several devices such as a multi-purpose wearable watch, a wearable for respiratory monitoring, and a headset for brain activity monitoring.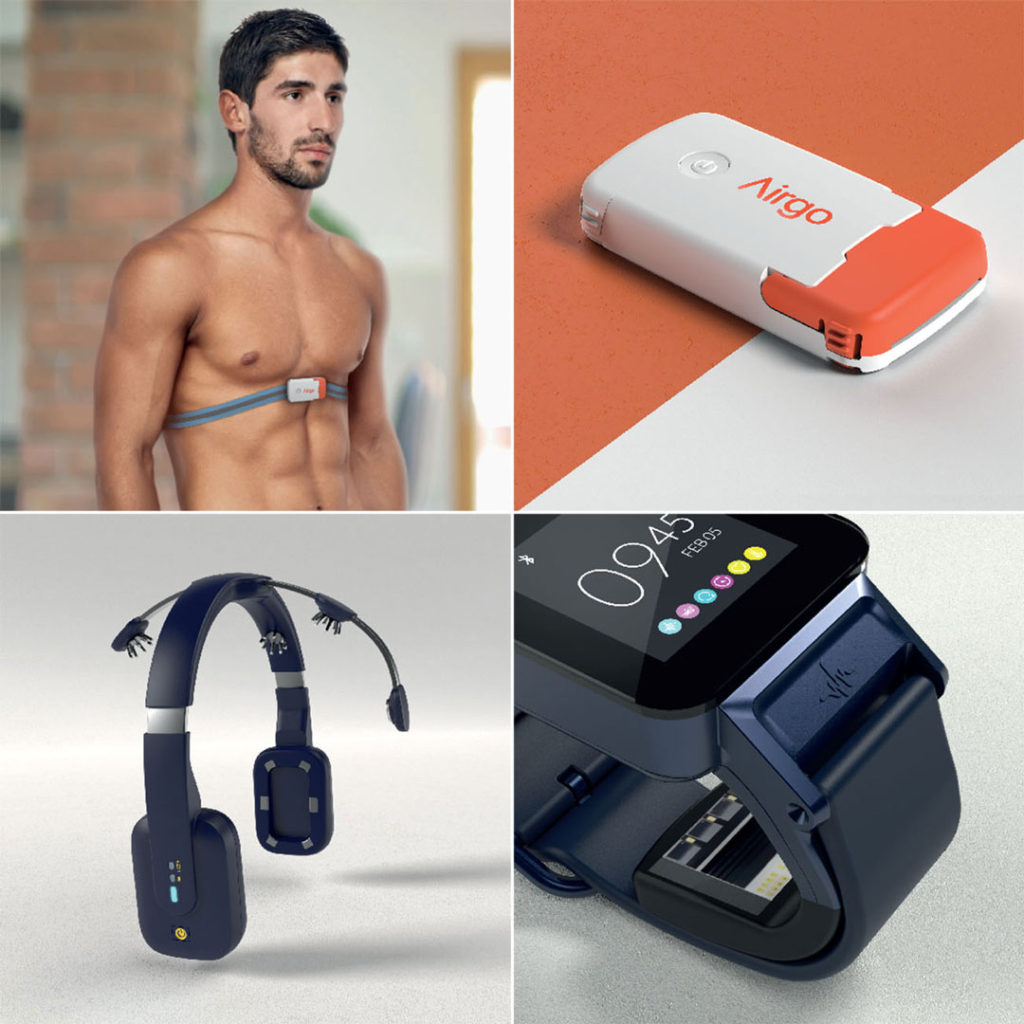 3. An increasing number of startups in the med-tech industry
Medical technology may include medical devices, information technology, biotech, and healthcare services.
Right now there are about 27.000 medical technology companies in Europe and this number is growing with the advent of new startups.
MedTech startups have proved they can innovate greatly, leveraging AI, Machine Learning, and Big Data.
They play an integral role in the medical device, thanks to their ability to be more agile and take more risks on a unique product than larger and established companies.
Startup companies bring innovations to the med-tech industry such as high-tech imaging, 3D printing, laser surgery, wearable technology, health monitoring, virtual reality, and so on.
Many Medtech startups are focusing on the early stages of the patient journey, that is prevention and diagnosis.
Also, startups offer advanced technologies that hold the promise of data production, providing better care and driving insights that can improve patient outcomes.
4. Integration of Artificial Intelligence (AI) and Internet of Medical Things (IoMT)
The influence of artificial intelligence in medical diagnostics, in particular, has expanded the possibilities for providing high-quality patient care.
One of the primary activities of artificial intelligence is the early diagnosis of the disease.
Internet of Medical Things (IoMT) has motivated scientists to make a new 'Smart' healthcare system focusing on early diagnosis, prevention of spread, education, and treatment.
The application of AI analytics becomes much more deployable and reliable when the Internet of Medical Things (IoMT) devices create huge data.
Integration of AI and IoMT is important because when they work together, they can greatly alleviate the burden on clinical staff and help bring down costs of national healthcare systems.
Monitoring without wearable devices that reduce or eliminate human participation in the monitoring process and IoMT sensors developed specifically for recording human biometrics will be the next steps in the future.
Conclusion
For sure Creanova is very excited and thrilled about the outlook for the Med-Tech industry and patients.
We expect a rapid acceleration of revolutionary technology in the Med-Tech sector in the years to come that will benefit medical professionals and patients alike immensely.
This motivates us to continue to invest in the creation of innovative healthcare solutions for a better quality of life!
Creanova has an extensive experience in the MedTech industry, and can support you with a 360° solution: from design, engineering, and prototyping up to contract to manufacture (including tooling, production, and final assembly, certified ISO 13485).
Contact us if you're looking for a reliable partner to bring your medical device to market!