Let's dive into the world of medical device design and explore how technology has revolutionized the medical device design process in recent years and what are the trends that await us for the future.
We will talk about tools such as CAD, 3D printing, virtual reality and artificial intelligence, we will see what their advantages are in the design of medical devices.
We will explore the impact of technology on the 360-degree workflow from work tools to collaboration, communication and data sharing with the aim of accelerating the design and production process.
Technology and design; Can CAD, rapid prototyping, virtual reality and artificial intelligence revolutionize the medical device design process?
1. Software CAD
Technology is revolutionizing all aspects of life, the design and engineering process is not exempt from it and even medical devices are undergoing a transformation in ways that no one could have imagined just a few years ago.
The traditional process for designing medical devices involved many rounds of review, trial and error. Each one involved our designers making 2D drawings and physical prototypes to test and refine ideas; this meant very long and expensive development times.
However, in recent decades with the introduction of computer-aided design (CAD) software, the design process has become faster, more accurate and therefore cost-saving. CAD software allows our designers and engineers to work and think in a virtual three-dimensional world and to develop digital models of their solutions. The advantage of this technology that allows us to modify and refine ideas infinite times and reduce the need for physical prototypes thus saving time and money. In addition, CAD software allows designers to simulate and test their solutions, using specific simulation tools to identify potential errors and areas for improvement. This is essential to reduce the risk of errors during the test or production phases and can avoid costly interventions on the mold.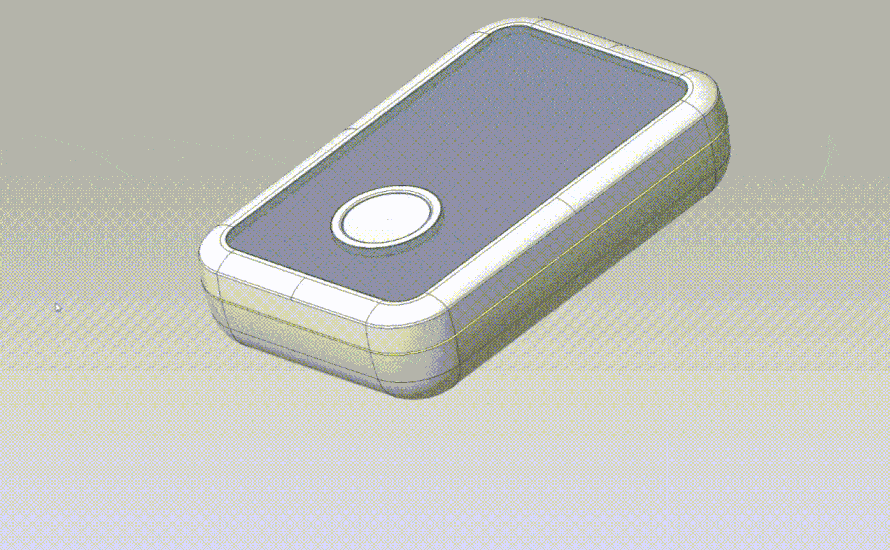 Do you want to know more about the potential of CAD software such as FEA analysis, read the post: "FEA to manage risk of innovative medical devices".
2. Rapid prototyping
We mentioned the physical prototypes and therefore we can't skip to talk about 3D printing, which is another technology that has sped up the medical device design process. With this process our designers can easily create physical prototypes of ideas and they can do it in a relatively low cost. Additionally, 3D printing has made it possible to create complex and intricate shapes that would have been difficult or even impossible to produce using traditional manufacturing methods.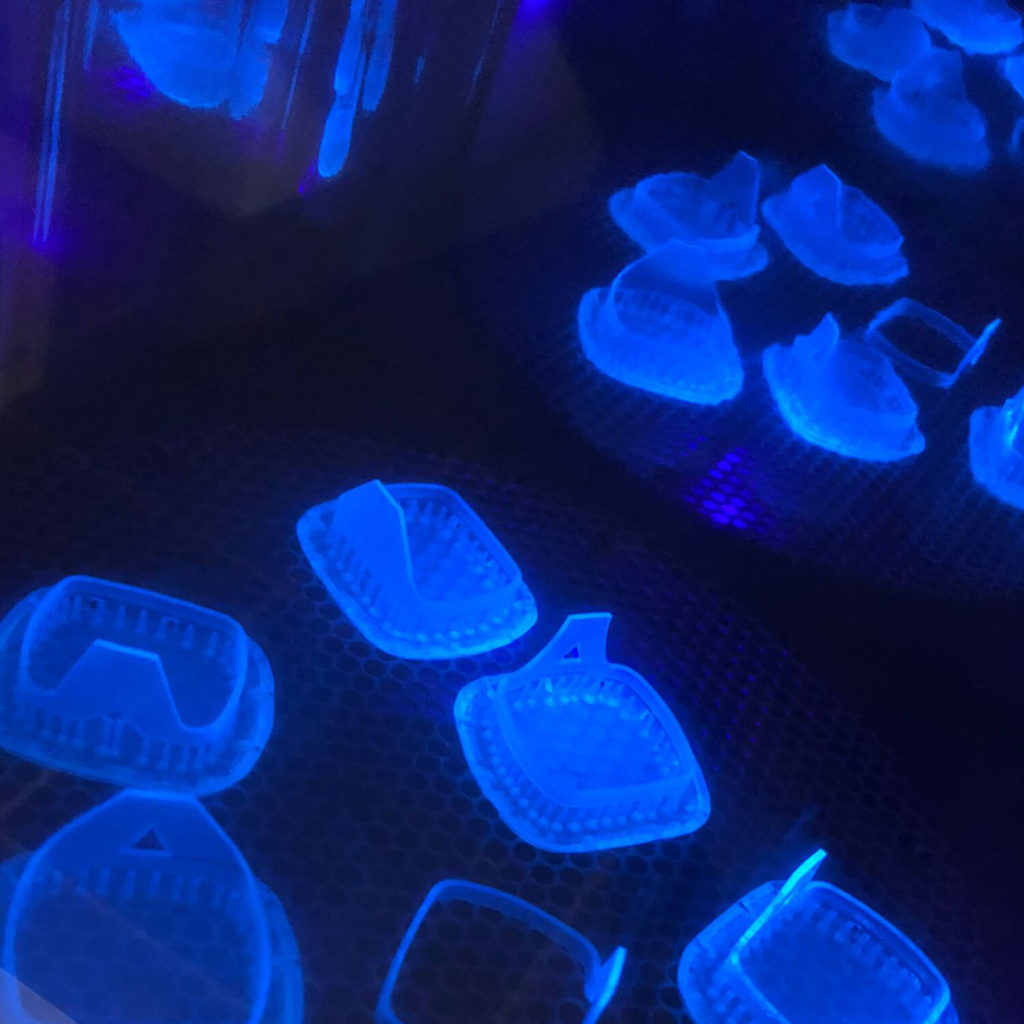 Here at Creanova we always use the additive manufacturing process in every step of our medical device design process. We do this for different types of tests, for example to verify usability, ergonomic, functional aspect, the aesthetic of the design…
If you want to know our tricks to save you time and costs with prototypes? read the article: "7 Tips to save Costs and Time with Medical Device Rapid Prototyping"
3. Virtual reality
Let's explore a technology that combines 3D virtual models and rapid prototyping, let's talk about virtual reality (VR) which is evolving the medical device design process. Virtual reality is relevant because it allows designers to create an immersive experience within virtual environments that simulate real-world usage scenarios and environments. This can be really useful, especially since specific environments, such as operating situations, need to be considered when designing medical devices. With this powerful tool it is possible to simulate all these environments to test their use and the designer can identify potential errors so as to make changes before developing expensive physical prototypes.
4. Artificial Intelligence
The latest technology that is evolving the medical device design process is artificial intelligence (AI). Like all digital products, even for the medical industry, AI technology will be at the center of design processes in the coming years.
There are two reasons why AI will be important to designers in the coming years.

The first reason, AI algorithms can analyze large amounts of data and thus allow to increase the performance of the device software. In this way, the medical device can perform complex tasks and improve therapy.

The second reason is that more related to the process itself; in fact, artificial intelligence can be used to quickly explore and visualize alternative design ideas or the optimization of solutions for specific performance criteria.
This is an important aid to designers, but of course the role of the designer remains central to the design process. The creativity, empathy and sensitivity of the designer remain a crucial aspect for offering quality products.

For example, we tried using one of these tools and asked the AI to generate a concept for a medical device.
The result is interesting in terms of the sensation that the image arouses in its interlocutor.
Check out this simple exercise below. The input given to the software was "create a medical design device concept". Judge for yourself the result…isn't that exciting?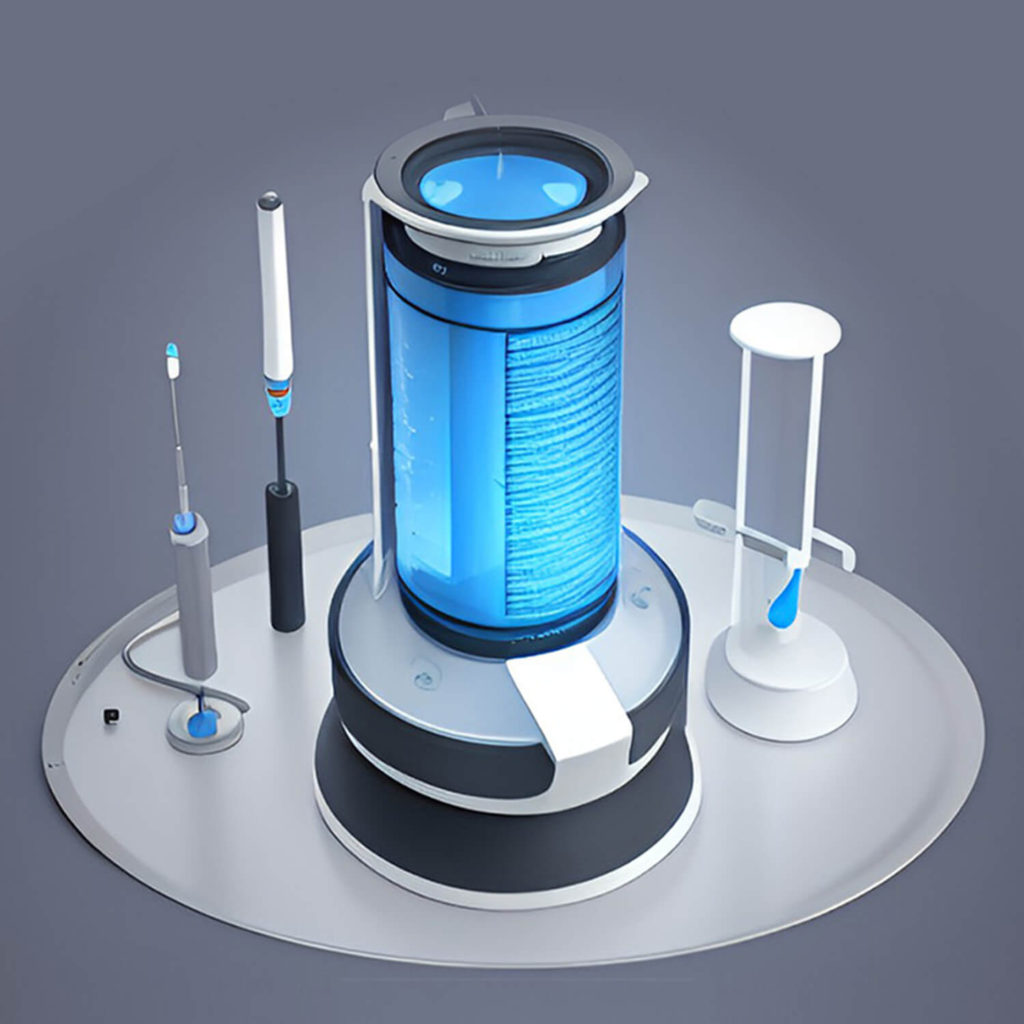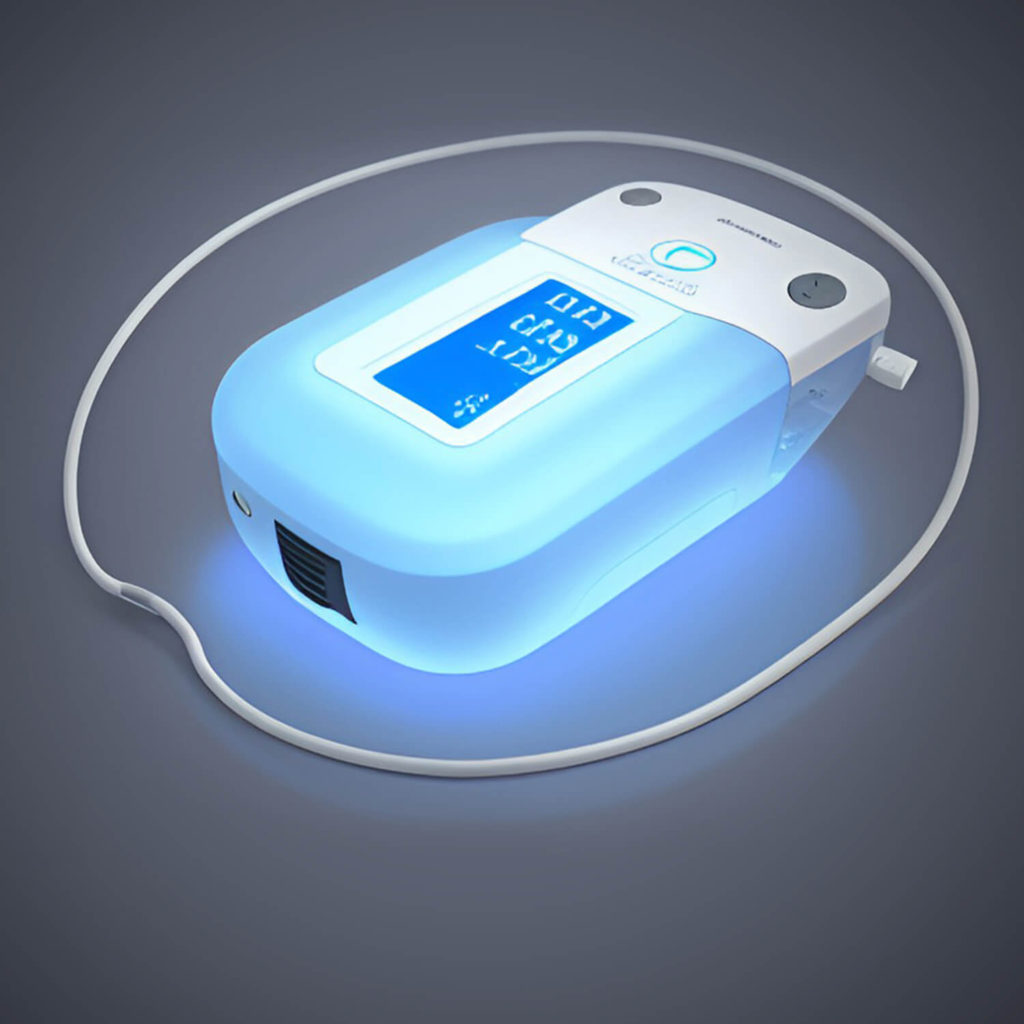 Obviously, the generated image does not take into account all of a series of technical and usability requirements which are those design constraints on which the project is built. However, they are an excellent starting point, an aesthetic inspiration that designers can use to propose new and futuristic aesthetic solutions.
It's evident that this is a powerful tool that has to be improved, but today is useful just for quickly visualize generic ideas and start the discussion with clients.
We are courios to se how fast the evolutions of this tecnology can be; how much will they allow us to speed up our processes in the coming months?

In conclusion, we can say that the tools involved in the design process are increasingly technological and effective. This has transformed the medical device design process in several ways and made it faster, more accurate, and more cost-effective. The result is that designers can create medical devices with better quality and able to improve the outcomes of therapies in patients.
Technology continues to evolve, and here at Creanova we are always constantly up to date to deliver the best quality and expect even more exciting developments in the field of medical device design in the coming years.
How is communication the protagonist in the digital age?
The use of technology in medical device design affects not only the technical activity within the design and workflow. One of the major aspects in which theologies modify and affect the process the most is communication. There are three aspects that have involved communication: the new communication platforms, the cloud for data exchange, and the integration of different software.
1. Communication platform
New ways of collaboration and communication have opened up between designers or engineers and customers that allow ideas and designs to be shared easier and faster. Soliciting feedback and giving input to other team members is also more immediate and possible in real time regardless of geographical location.
Using communication tools, such as instant messaging platforms, video conferencing and project management software, teams can communicate more efficiently and effectively. This allows for a reduction in communication errors, we can make faster decisions.
2. Data sharing and cloud
Data sharing is also an essential component of medical device development because it facilitates the sharing of data during different stages of the development process and between different team members. For example, using cloud-based storage systems, everyone involved in the project can access important data, for example for design specifications, test results and regulations.
3. Software integrations
In the first paragraph we talked about CAD, but there are different types of these software. Again, technology helps us because it has allowed integration with different software systems and facilitates communications from different teams.
The benefits of these improvements translate into a faster and more efficient development process. This is important for us and for our customers in order to reduce the time and costs required for the design of new medical devices.
Here at Creanova we always involve the client in the design process, from the early stages to better understand the project requirements and during development to update the customer on developments and on the solutions adopted, with the aim of creating high-performance products for therapies and sustainable for companies.
Join us and be a protagonist of the revolution of the medical device design process with the latest technology!
At Creanova, we use smart tools and utilize efficient communication to create and better design your next medical devices.
Contact us if you want to learn more about how we can help you to bring your medical device ideas to life using the power of technology!